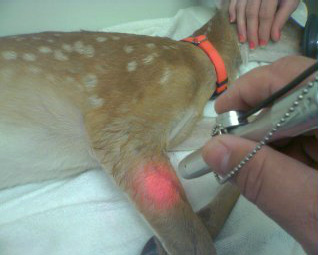 Laser therapy is a safe and effective way to treat painful, inflammatory and injured areas. It is excellent for the treatment of the following:
Arthritis
Skin, Muscle or Bone Injuries
Inflamed areas
Hip, leg and back ailments
Ligament and tendon problems
Quicker healing of surgical areas
Drug free
Laser therapy works fast stimulating blood flood and circulation reducing pain and increasing healing. It does not hurt the animal, is very safe and has no side effects. Results are often seen after the first treatment.
For more information on laser treatments visit Companion Therapy Laser.
Ask us about how your pet can receive laser treatments.